Visibility to
file status
for Everyone.
Keep the Buyer, Seller, Listing Agent, Selling Agent, Lender, & Mortgage broker informed throughout the closing process with your visual closing milestones.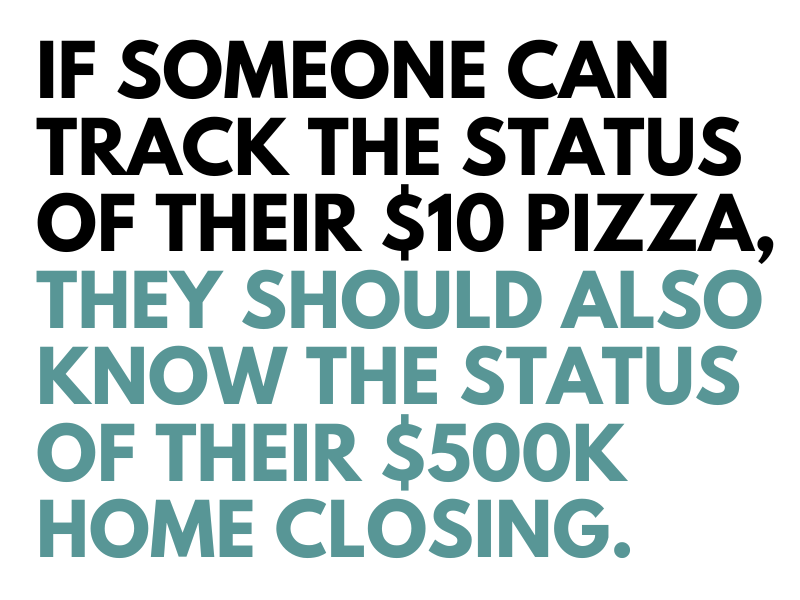 the pizza
tracker
for title™
Milestones are 100% customized to your company and closing process, and can be tailored to accommodate order types, brands, regions, and state-specific specifications.
integrated & AUTOMATED.
CloseSimple Title Production Software Integrations are industry-leading, automation-driven solutions to ensure that CloseSimple is simple to use for your internal escrow team, paralegals, pre-closers, and closers. CloseSimple is integrated with SoftPro, ResWare, RamQuest, and GreenFolders. Some specifics for each can be found below:
"Realtors can Open up their Portal, they can see all their closings with waco ...

they can take that guesswork out."
EMMA BIRDWELL
WACO Title