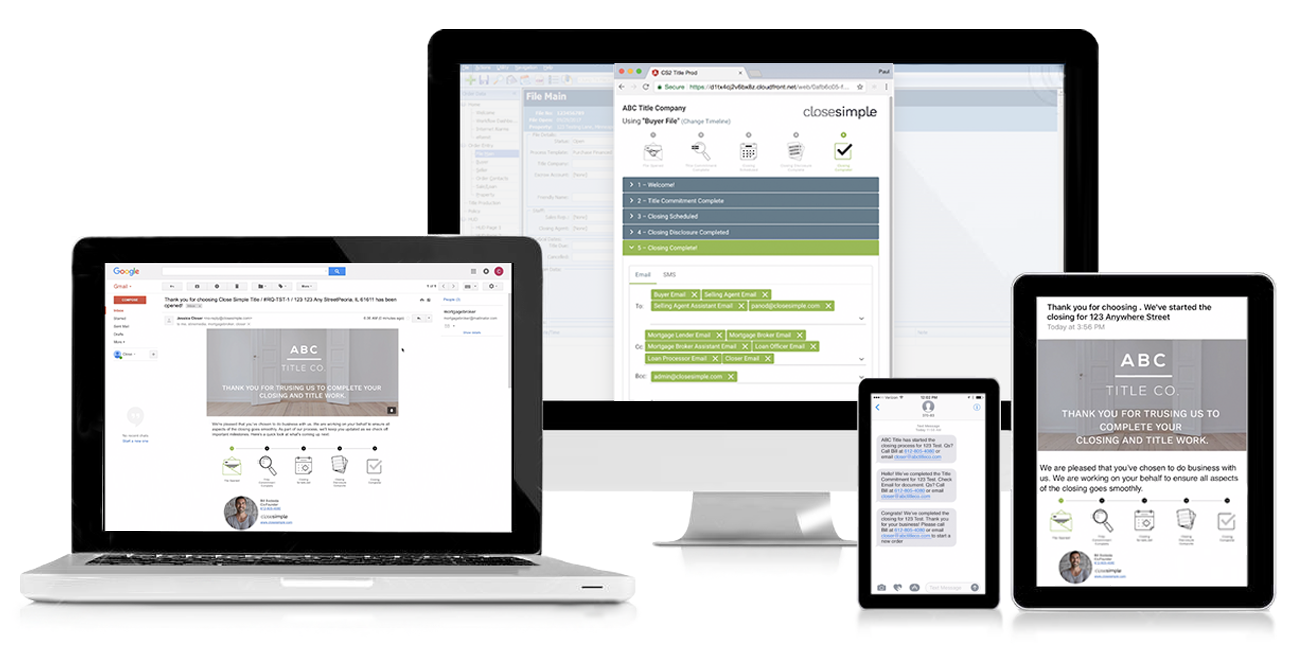 We help you stand out during the Closing Process.
Send personalized Text Messages, Automated Email Updates, & our Pizza Tracker for Title™ to help drive your business forward and save you time (saving 60-90 minutes per file).
---

---
Communicate better during the Closing Process.
---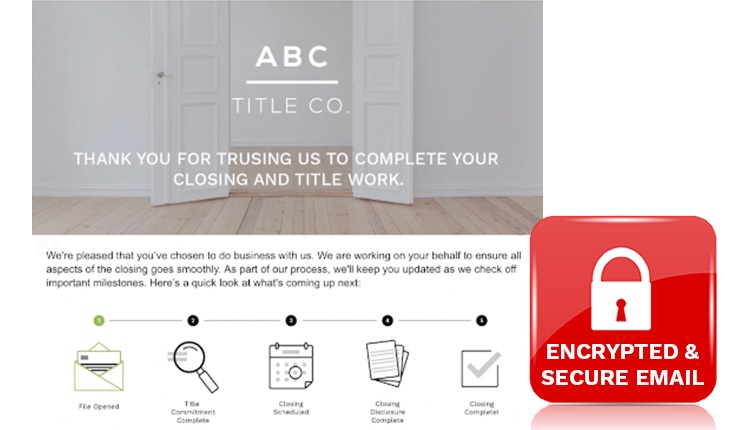 One-Touch Automated Emails.
Automated & Secure Company-Branded Emails feature your Custom-Made Closing Pizza Tracker for Title™Timeline are securely sent from your email server, or our own.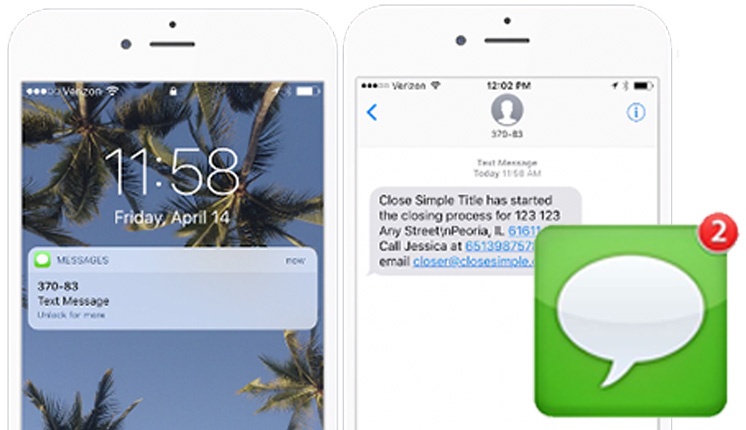 Text Message Updates.
Automatically send SMS Text Messages to pre-identified recipients. This is a great way to stay in touch with Real Estate Agents who rely more on texts than emails for updates, as well as Consumers, Mortgage Professionals or anyone else.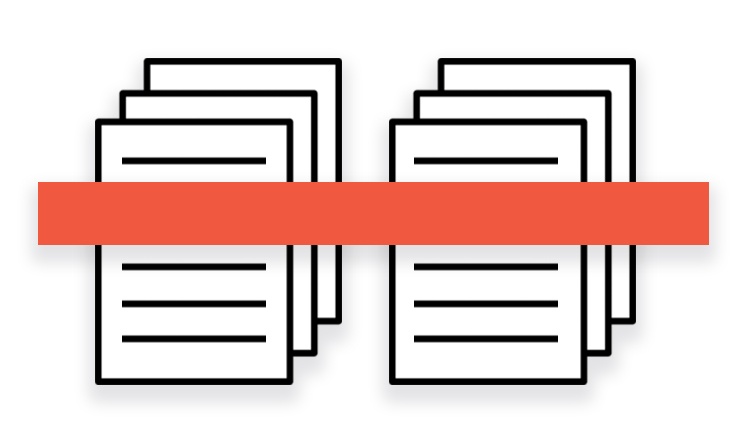 No Double-Data Entry.
CloseSimple seamlessly integrates with your existing Title Production Platform to automatically pull all of your customers data, which means No Double-Data Entry by your team.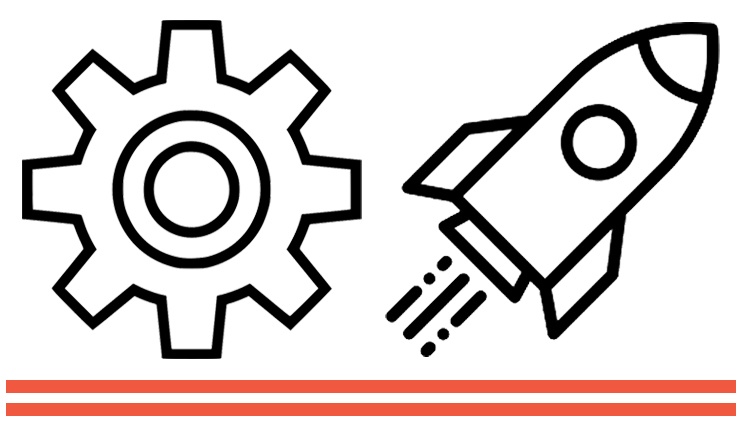 Simple Setup & On-Boarding.
From Designing your Company Branded Timelines & Assetts, to integrating with your back-end closing platform, we handle all Setup & Train your team on how to use it so everyone feels confident using it. (Setup & On-Boarding typically takes <1 month).

Time Saved Per File.
Watch your team spend less time doing the busywork of emails and project management, and more time on what makes your business money.
See CloseSimple in Action.
Wanna chat about how CloseSimple can help you communicate better during the Closing Process?
---
What users say.
"My team saves up to 90 minutes per file with CloseSimple. For me, that's an average of a full time person every month!"

— Barb Rodriguez, Owner, Network Title, MN
"With escrow staff in eight locations, consistent, uniform communication with our clients is critical to our success, CloseSimple has provided us a platform to ensure delivery of that communication in a manner that comfortably fits within our process and enables us to keep buyers, sellers, agents and lenders informed and engaged throughout the life of a file."

— Eric Haas, System Administrator, TitleCore National
"As a high volume Real Estate Agent (over 80 deals/year), I depend on CloseSimple timeline updates & switched to a title company that gives me them"

— Real Estate Agent, Minneapolis, MN
"CloseSimple is a valuable tool that really helps provide all parties involved in the transaction a real time update of the closing scheduling & confirmation. It helps save a lot of time & provides reassurance that the title side of the transaction is on track!"

— Bob Strandell, Minnesota Loan Officer of the Year, NMLS274802