Our team came

(from across the country)

.


Our team saw

(each other for the first time face-to-face).


Our team conquered (we're going to crush our 2023 goals)!
To get all of our team members together in Minneapolis, MN (in-person), that meant we had to fly in members from Connecticut, Washington and Texas. Getting this picture together made it all worth the logistics (and avoiding snow!).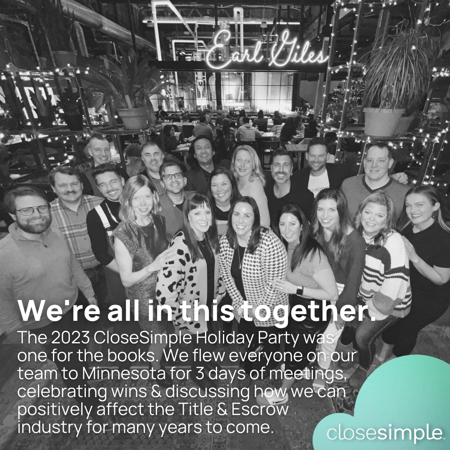 The "Winter 2023 Team Summit" started with new, warm clothes for our team.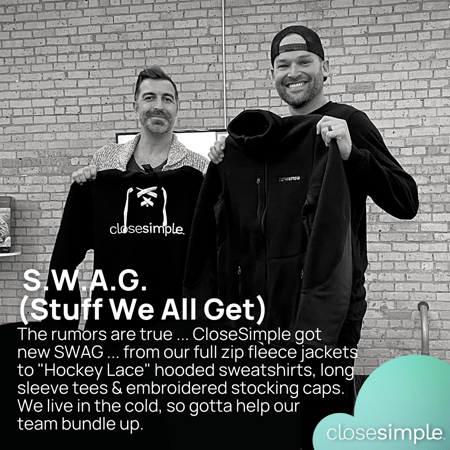 And a motivational presentation from our CEO, Paul Stine.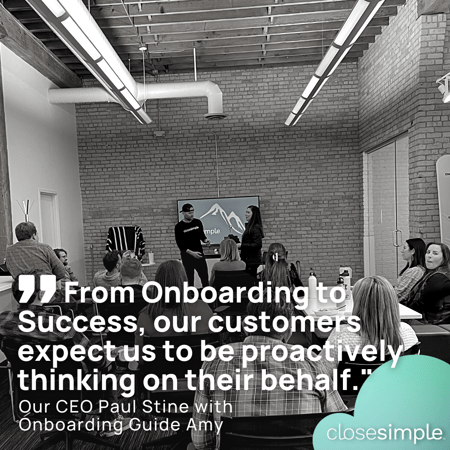 But some team members had never met face-to-face before.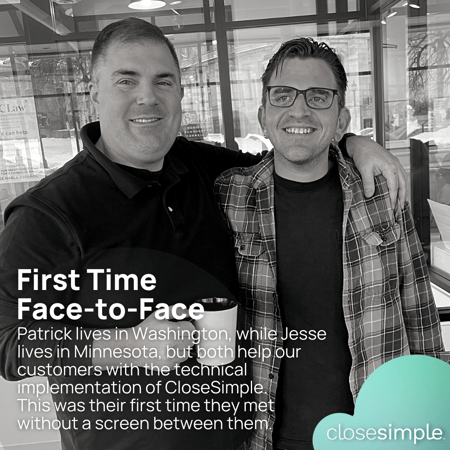 So it was important to carry on one of our favorite
"zoom traditions," the presentation of our Employee of the Month ... but we had a new twist to unveil to our team ...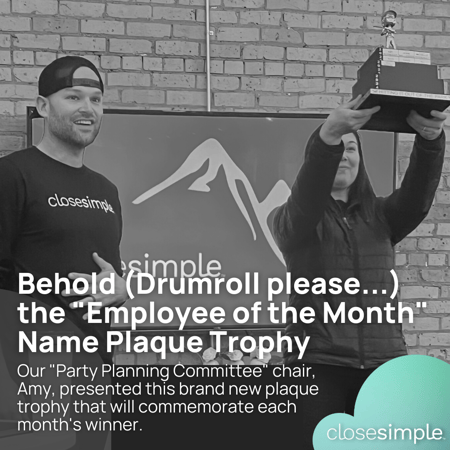 And here she is ... the newest "Employee of the Month," Ali from our Customer Success.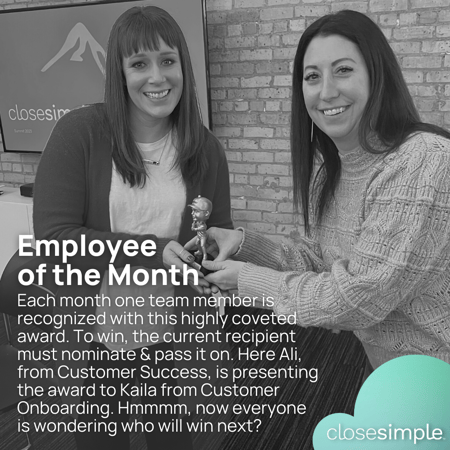 Our Engineering team also got a special surprise.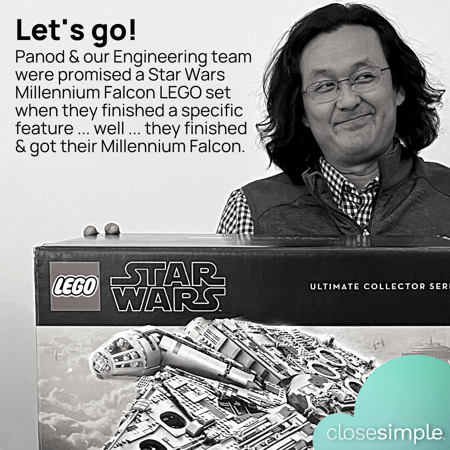 And did we mention there will be a new addition to the team?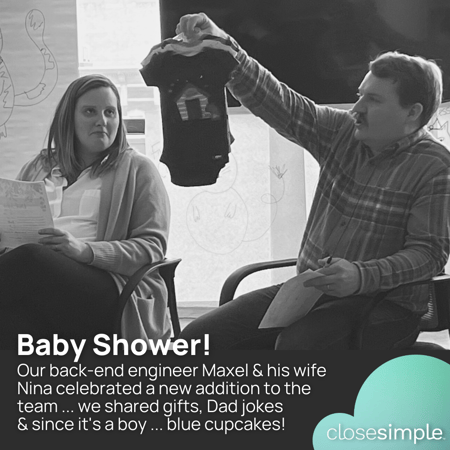 And Bill Svoboda reminded us "why" CloseSimple exists ...
Ever wonder what goes into making a platform like CloseSimple? You should meet our Head of Product, Nate ...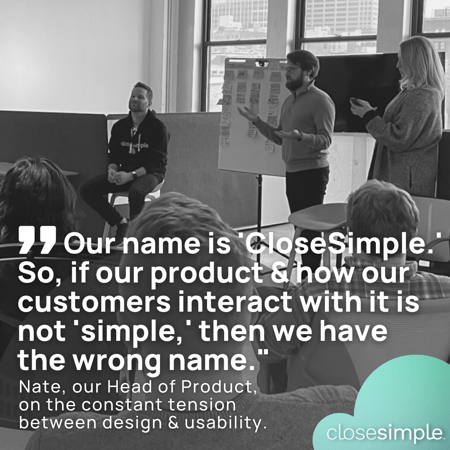 But amidst all the meetings and presentations, sometimes we had to get some actual work done & check our email ...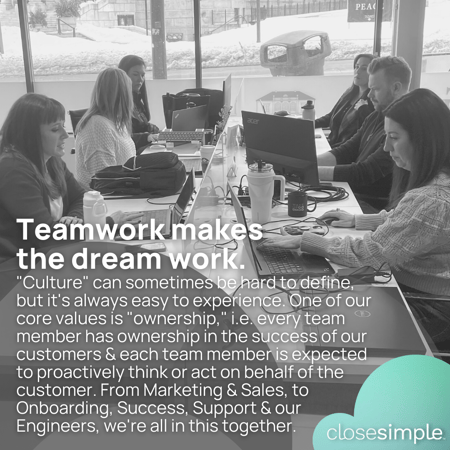 ... and we had the rare opportunity to have planning meetings in-person ... in the same room!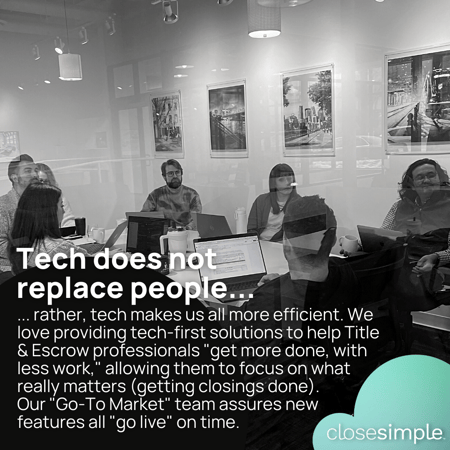 Hey! It wasn't all business though. We had some fun too ...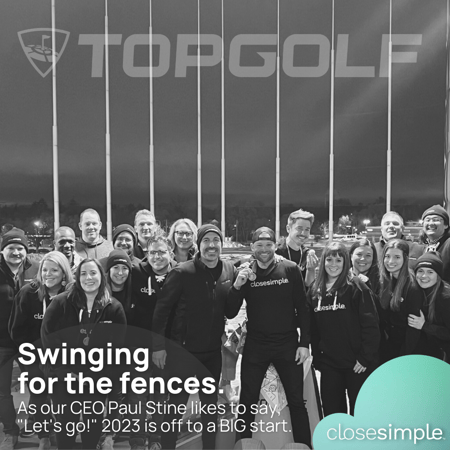 Golfing & HH'ing at Top Golf can definitely put a big smile on your face.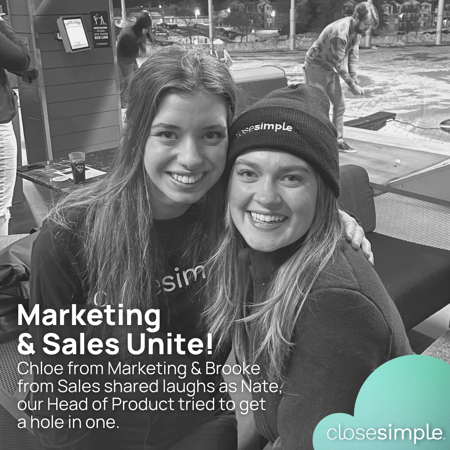 Our engineering team was especially excited to take a break from their screens ...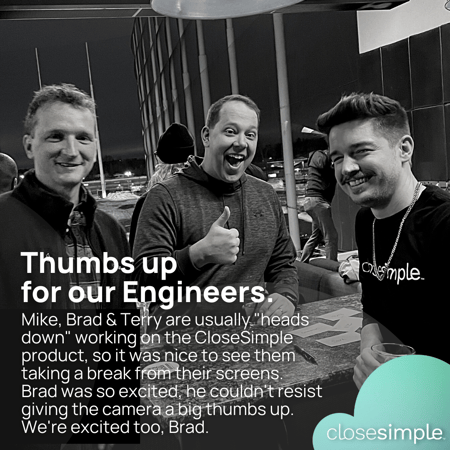 And the winning team in our 2023 CloseSimple Winter Team Summit Top Golf Trivia & Golf challenge ...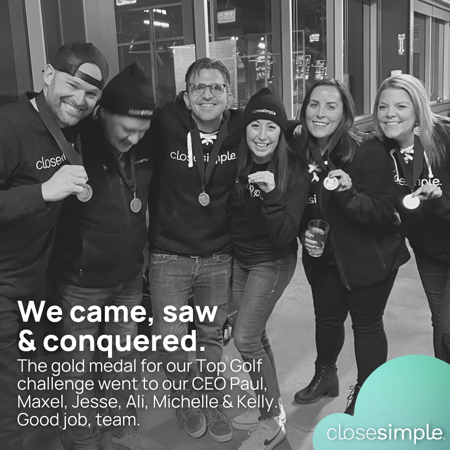 Have you met David from our Customer Support team? He not only makes sure our customers have the best possibly experience with our platform, but he's also loves team HH's ...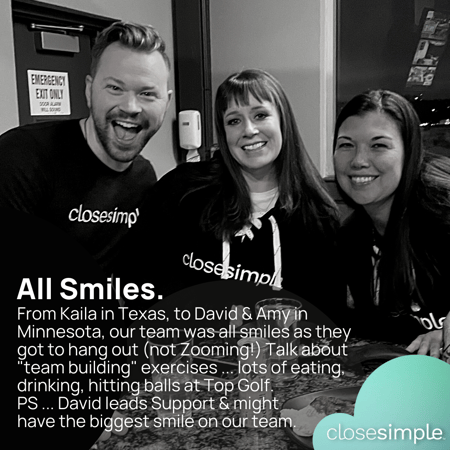 And it all commenced with dinner ... and our CEO Paul Stine getting up on a table to give a riveting speech ... until ...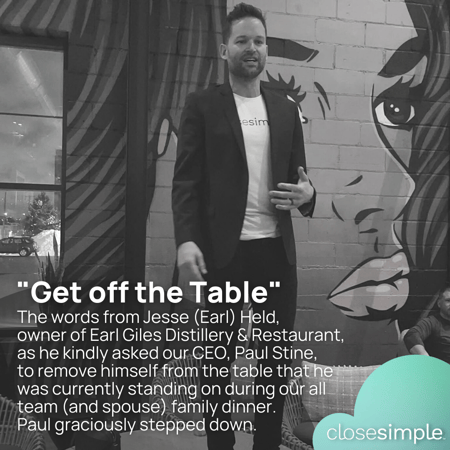 And Kudos to our best dressed couple ... this picture doesn't even do justice to how good they looked ...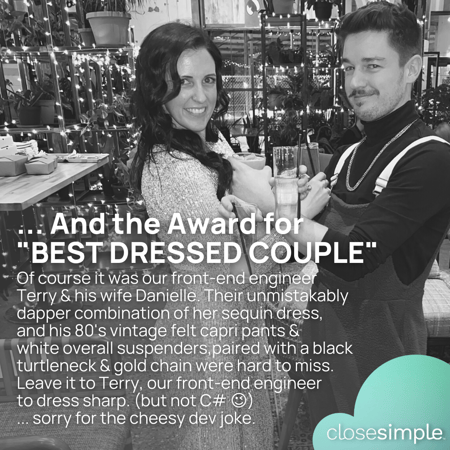 But we couldn't do this without the Head of our Party Planning Committee, Amy. Just wow. She planned so many amazing things and when she's not onboarding our new customers, she does a great job planning fun things like this for our team.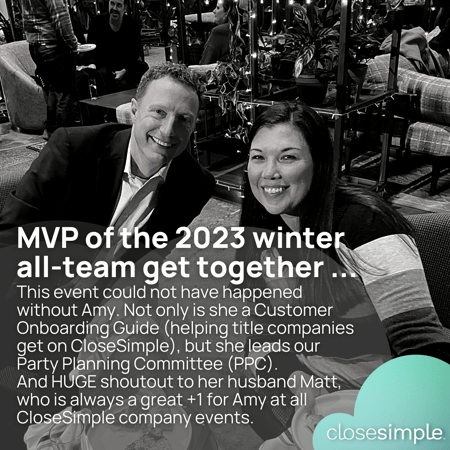 And that about does it for the CloseSimple 2023 Winter Team Summit ... already looking forward to the Spring, Summer and Fall get togethers!
PS ... We're always looking for the right talent to bring on our team. Interested in joining? Check out our Careers Page for open positions.