Custom &


mobile-friendly forms.
Eliminate time-consuming work from your team with mobile-friendly buyer, seller, and agent information forms.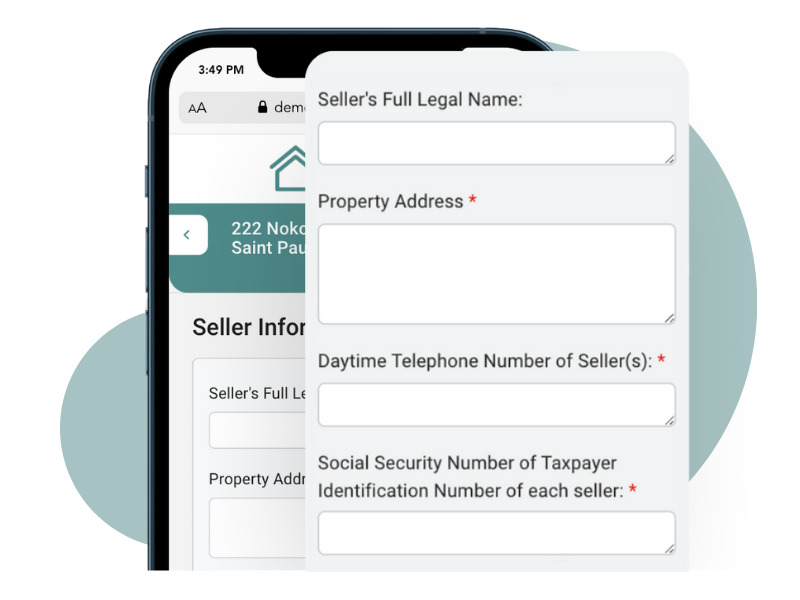 capture any information you need

from buyers, sellers, & real estate agents.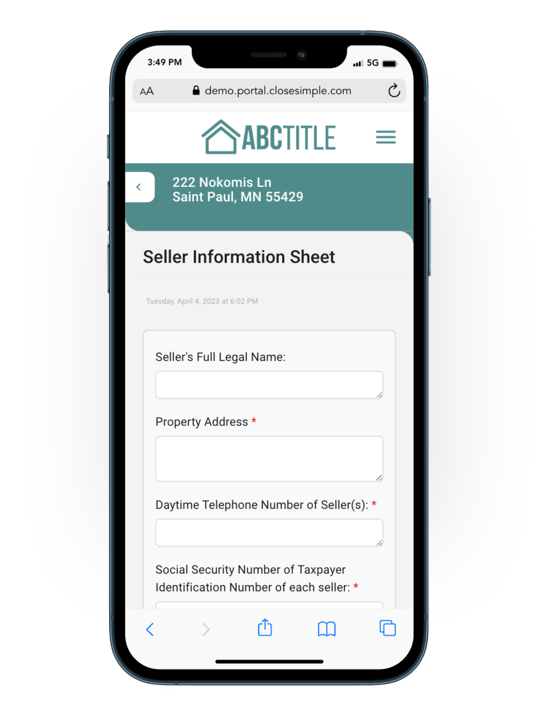 eliminate manual busywork
The CloseSimple Mobile-Friendly Forms are customizable, flexible, mobile-friendly forms sent via the Collaboration Portal to ensure that you get the information you need and are able to close on time.
Mobile-Friendly Forms & Secure Esigning configuration
Secure
E-signing
CloseSimple eSigning offers an easy way to capture eSigning on forms (such as seller payoff authorizations) and standard documents.

eSigning is available inside the Collaboration Portal, and will be delivered to clients via a task. Tasks also include auto-reminders that will be delivered until documents are signed.
Easily Managed: Forms for eSigning can be configured and managed utilizing the CloseSimple CMS.
Reminders are sent every 48 hours for 10 days, or until signed.
Direct Integration: Once signing is complete the signed form, completion certificate, and a copy of the eSign agreement are uploaded to the Title Production Software and made available in the user's portal.
Configurable Notifications: Internal teams are also notified via email as soon as documents are signed.
Multiple Signers are supported and are configurable by documents.
Read More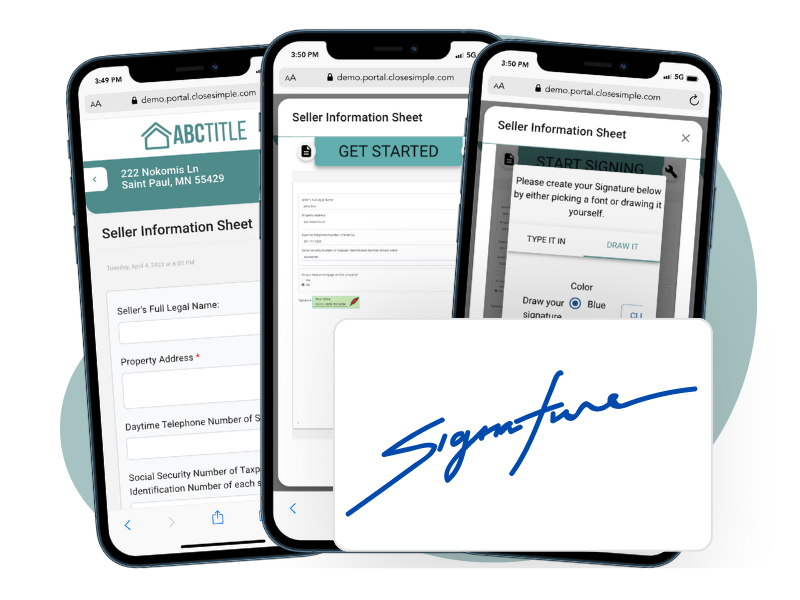 integrated & AUTOMATED
CloseSimple Title Production Software Integrations are industry-leading, automation-driven solutions to ensure that CloseSimple is simple to use for your internal escrow team, paralegals, pre-closers, and closers. CloseSimple is integrated with SoftPro, ResWare, RamQuest, and GreenFolders. Some specifics for each can be found below:
"Realtors can Open up their Portal, they can see all their closings with waco ...

they can take that guesswork out."
EMMA BIRDWELL
WACO Title