Clearly communicate what is happening in the Closing Process with our Closing
Pizza Tracker for Title™

Timeline.
---


Send Automated & Secure Company-Branded Emails featuring your CloseSimple custom-made Closing Pizza Tracker for Title™Timeline. These emails are securely sent from either your email server or our own.

We create your custom timeline based on your predetermined milestones "wins" during the closing that you want to communicate to Consumers, Real Estate Agents and Mortgage Professionals. Each email featuring a timeline can be customized to the recipient and can be easily edited on the back-end of CloseSimple.

We suggest 4-6 steps per timeline and each step does not need to go to each recipient. You could send step 1 to each person attached to that file, while step 2 only goes to the consumer. We help you set this up so that you are ready to clearly communicate the first time you open CloseSimple on your existing Title Production Software.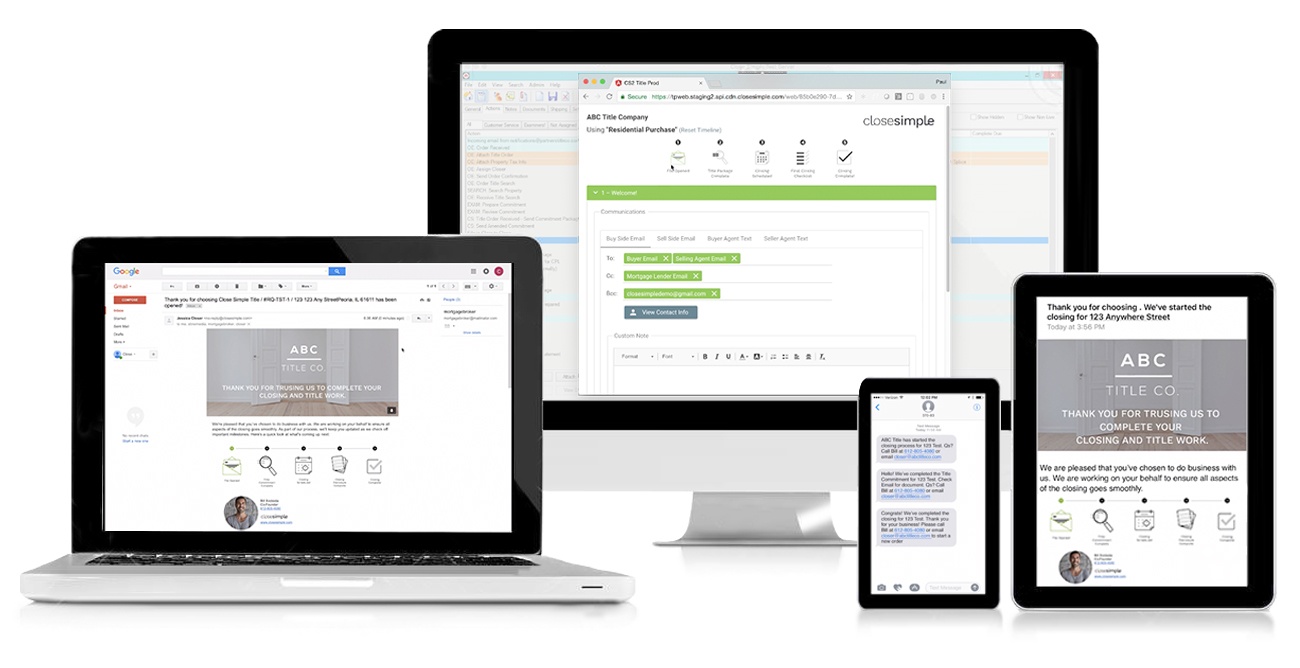 Wanna chat about how the Timeline can help your business grow?