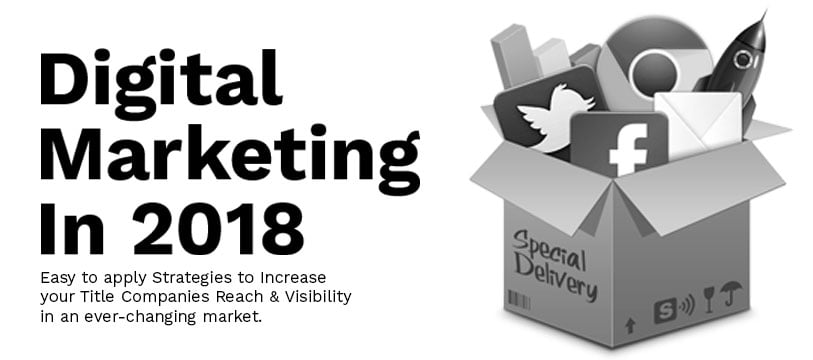 Marketing Person #1- "Do this..."
Marketing Person #2- "No, don't do that, you gotta do this to market online..."
Marketing Person #3- "Wait, No, no, no... you gotta be on this new social platform if anyone is going to find you..."
If this is these are the types of conversations you're having with people around the water cooler and you still feel overwhelmed by all of the choices and recommendations, but have no idea what you actually should do, we wanna help!
Before starting CloseSimple, our co-founders Paul Stine and Bill Svoboda had a combined 20+ years of marketing and advertising experience; growing businesses of their own and working with some of the biggest brands in the world. So we wanted to offer a free 2018 Digital Marketing Trends Webinar (Wednesday, December 13th @ 3pm central) to help get your feet on the ground for the new year with practical tips to help you kick start 2018 online.
Spaces are limited for this free 2018 Title Marketing Webinar, so to reserve your spot, simply drop us a Contact Message and we'll get you all the info.